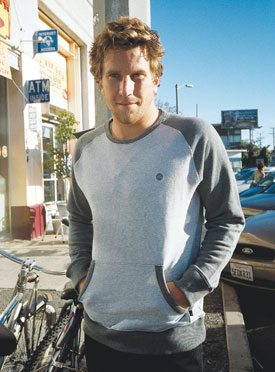 About Us
TCW Trends Inc is a global leader in the manufacturing and distribution of branded and private label consumer products. With an extensive international presence and over 400 employees, TCW operates a sourcing network of 8 offices including locations in North America, South America, Africa, and Asia. We are a vertical extension of the factories that we own and partner with around the world in China, India, Sri Lanka, Bangladesh, UAE, and Egypt.

In addition to the wide range and variety of categories we manufacture, TCW also offers custom product design and development to provide complete global sourcing solutions for its customers.


We are currently based in the following countries:
China
India
Sri Lanka
Bangladesh
UAE
Egypt
USA
China
We have a comprehensive office based in Shanghai fully staffed with 40 people having an in depth knowledge of the fabric and garment sourcing in Shanghai. We have our own sampling unit in Taichang with woven and knit lines and turn around samples for various brands worldwide all year round.
India
We have our own office and garment factories in the name of H. Mansingh and Brother Pvt. Ltd. and JCS Exports in Bombay and Chennai. These have been in operation for the last 20 years and have expertise in shipping to continents all over the world.
Sri Lanka
We have a fully staffed office in Colombo with garment production expertise in the name of SRN Exports and also own a joint venture factory Jinadasa TCW Pvt. Ltd. at Ranala just outside Colombo. This factory is currently involved in production for USA, Europe and Argentina.
Bangladesh
Our office in Bangladesh is called TCW Bangladesh and is based in Dhaka. It has been in operation for the last 15 years and coordinates production, and has close working relations with several factories across the country.
Egypt
Our office in Egypt is called TCW Egypt and is based in Alexandria. We are in the process of a joint venture with a factory called Egyptian International Corp in Alexandria free zone. The advantage for production in Egypt is being duty free in USA and Europe.
USA
TCW is committed to meeting the needs of our clients through unsurpassed quality, competitive pricing, guaranteed on time deliveries, and the highest standards of customer service. TCW has a fully staffed LA office to service our domestic client base. Each account is individually assigned a merchandise specialist to follow up on all daily development and production communication and needs. These merchandisers serve as the direct liaison with our factories around world and in house sample offices in Shanghais and Mumbai. Our highly trained team of experienced sourcing professionals ensure that all orders are delivered on time and according to our customer's exact specifications.
TCW's team of merchandise specialists, production staff, and QCs around the world seamlessly work together to create the complete global sourcing solutions for its customers.
Please contact us any time at
tcwusa@tcwusa.com
for more info.